Dress For Success : Empowering Woman to Succeed!
As we are now in November, I am sure we are all savoring the change in seasons and prepping for the upcoming holiday festivities that we will embark upon, but let's not forget that it's also the time of year to reflect back on our accomplishments and failures and to count our blessings. It's the perfect opportunity to pause and celebrate volunteerism and giving back within our communities because in case you weren't aware November happens to be Non-Profit Awareness Month. I am a huge supporter of philanthropic endeavors, and want to share my personal experiences working with a wonderful non-profit organization called Dress For Success (DFS) that is near and dear to me and really speaks to the Urban Diva brand.

Dress For Success is a national nonprofit organization whose mission is to bring about change and solutions that enable woman to break the cycle of poverty. DFS empowers woman to obtain better a future for themselves and gain economic independence. The DFS organization offers several programs for the women that walk through its doors that instill confidence, knowledge, and leadership skills to secure employment to further their careers and independence, and provides interview suits and a wardrobe for first week of employment.
Of all the wonderful programs available, I have had the privilege to be involved with the Suiting Program where I volunteer my time to work with these women to ensure that they are dressed appropriately for their interviews and walk into their new jobs with fabulous work appropriate attire. For the past eight months I have had the pleasure of dressing the clientele at the local Los Angeles Dress For Success organization. Let me say that nothing is more satisfying then seeing the big smiles on their faces as they walk out the doors with their new attire. The process itself is rewarding in that not only do I get to talk to and hear the stories of the clients I dress, but to see really see them transform before me as I put the finishing touches to their outfits.
Dress For Success relies completely on the generosity of donations to stock its boutique, accepting gently used women's suits and work attire, shoes, purses, and jewelry. All the items used to dress each client is 100% donated by every day people, like you and me, who donate clothes and accessories that they no longer need, to a good cause.
I think it's so fitting that Non-profit Awareness Month coincides with the biggest November holiday, Thanksgiving. So among the turkey dinners, pumpkin pies, football games, and celebrations with family and friends, I encourage everyone to also get involved with your community to support your local charities. If you happen to be cleaning out your closets and no longer need an old suit, last season's outfits, shoes,  and accessories, I hope you consider donating to your local Dress For Success, as these items in every size are always in need. As Maya Angelou once said "try to be a rainbow in someone's cloud."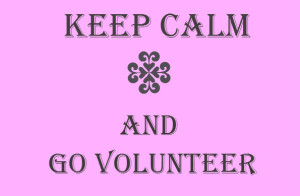 Lastly, in light of Non-Profit Awareness Month, Urban Diva will donate part of the proceeds collected from sales throughout November to Dress For Success.  I hope you join me in supporting Dress For Success, whether it be doing some holiday shopping in my shop for a good cause, donating your time, or your gently used work attire, shoes and jewelry to your local Dress For Success chapter. For more information about Dress For Success please visit their website, and help empower a woman to succeed!